Fresh and exquisite
– a real food experience
A real food experience
GREAT NEWS. REAL FOOD IS ON THE MENU!
Using Verve Real Food Catering to cater your event ensures you'll enjoy delicious real, freshly cooked food, coupled with exemplary service.
Whatever the occasion, we are well known for our flexibility in menu design; we believe in choice and are open to your suggestions. We are happy to incorporate your favourite dishes, ideas, recipes and even your ingredients to create a menu specifically for you and your guests.
We offer a full catering service and can help you with:
Weddings, cocktail parties, birthday celebrations, breakfasts, morning and afternoon teas, lunches, dinners and more.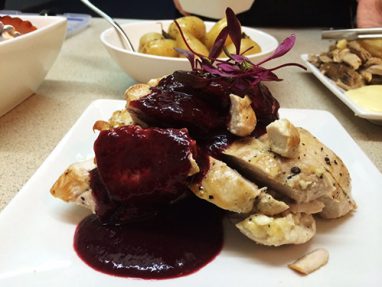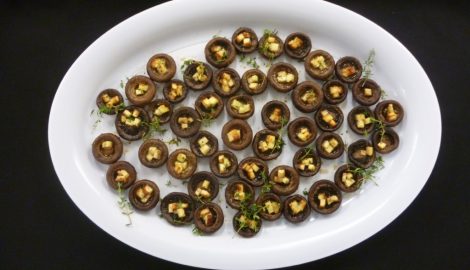 Rebekah 

Hi Nicky,

The night went so well, I was really delighted. Some lovely touches for me was one of the girls bringing me a drink at the start of the night just as guests were arriving and also at the very end one of catering girls was dancing in the kitchen when we were all up on the dance floor. I've just left you a 5 star review.

Cheers,

- Rebekah, birthday celebration, church hall, 90 guests, 9/10/2023
Tanya 

Hi Nicky

Just wanted to say a huge thank you to you and the team for the awesome service on Sunday. Peter, Sarah and Taylor were outstanding and enabled the afternoon to run so smoothly. We had many positive comments about the food and the service on the day. I did express my thanks on the day, but please reiterate to them how much their efforts were appreciated.

It was such a relief to finally be able to hold the event - it felt like the final chapter in a long goodbye.

Wishing you all the best - will be in touch should we require catering in the future and will be recommending you to anyone who needs catering.

Best regards

- Tanya Drummond, memorial function, private home, 60 guests 30/04/2023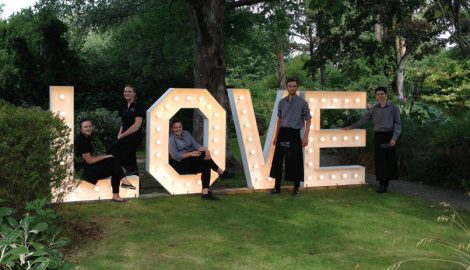 ABOUT US
We cook our large range of food here in our country kitchen fresh each day. We use wonderful local suppliers; local seasonal produce, meats, breads and cheeses whenever possible.
We cater for all special dietary needs and have plenty of gluten free options. We will take the time to work with you as our client, to ensure your menu reflects your needs, budget, tastes and style.
Read more about us here.