Fresh and exquisite
– a real food experience
A real food experience
GREAT NEWS. REAL FOOD IS ON THE MENU!
Using Verve Real Food Catering to cater your event ensures you'll enjoy delicious real, freshly cooked food, coupled with exemplary service.
Whatever the occasion, we are well known for our flexibility in menu design; we believe in choice and are open to your suggestions. We are happy to incorporate your favourite dishes, ideas, recipes and even your ingredients to create a menu specifically for you and your guests.
We offer a full catering service and can help you with:
Weddings, cocktail parties, birthday celebrations, cocktail parties, breakfasts, morning and afternoon teas, lunches, dinners and more.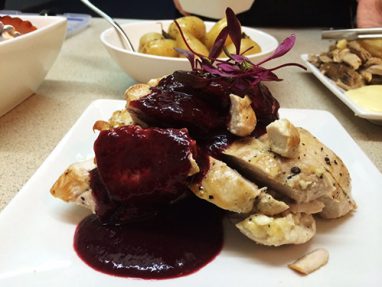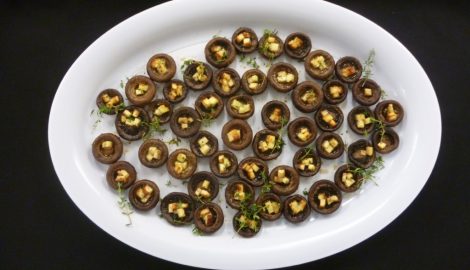 Wedding Catering; Canapés, Main & Dessert for 87 guests at Omarino 19th Jan 2019

Nicky - thank you so much!

I'm really sorry it has taken so long to message you, we have had the craziest few weeks ever haha. We cannot thank you enough for catering our wedding, you and your team did such an amazing job, the food was absolutely beautiful, we had so many comments. I think the pork belly was the favourite 😉
Thank you for your help with planning and the choices we had to make, you really made our job so easy and stress free.

Thank you, thank you, from the bottom of our hearts ❤❤

Vicki & Dan xxx

---

- Vicki Wheeler
Wedding - French Platter mains & Large Grazing Table for 70 Guests

Hi Nicky (+ the wider Verve team),

We just wanted to drop you a quick email to let you know how grateful and thankful we both are for the effort and attention to detail that you and your staff put into making our day perfect.  The food was unanimously praised by everyone.  A special shout out to that pork and the bean dish, fantastic...

The two wait staff that assisted during the afternoon were a massive help, as they made that 'unstructured' time during the grazing platter work amazingly well.  And also thanks so much for keeping that thing topped up I think it definitely helped a few people get to the end of the night.

All in all, I think everything went really well, and I don't think we could have had the day we had without the food being what it was, which was exactly how we envisaged it being.  Once again thanks so much for your help on the day and in the lead up to the day, it is greatly appreciated.

Cheers,  Mr and Mrs Lees (:P)

- Patrick Lees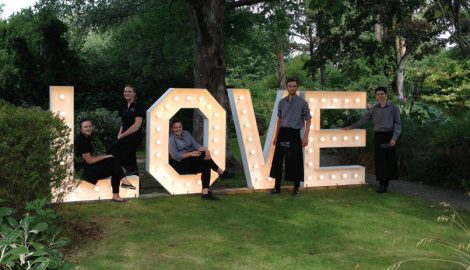 ABOUT US
We cook our large range of food here in our country kitchen fresh each day. We use wonderful local suppliers; local seasonal produce, meats, breads and cheeses whenever possible.
We cater for all special dietary needs and have plenty of gluten free options. We will take the time to work with you as our client, to ensure your menu reflects your needs, budget, tastes and style.
Read more about us here.