Fresh and exquisite
– a real food experience
A real food experience
GREAT NEWS. REAL FOOD IS ON THE MENU!
Using Verve Real Food Catering to cater your event ensures you'll enjoy delicious real, freshly cooked food, coupled with exemplary service.
Whatever the occasion, we are well known for our flexibility in menu design; we believe in choice and are open to your suggestions. We are happy to incorporate your favourite dishes, ideas, recipes and even your ingredients to create a menu specifically for you and your guests.
We offer a full catering service and can help you with:
Weddings, cocktail parties, birthday celebrations, cocktail parties, breakfasts, morning and afternoon teas, lunches, dinners and more.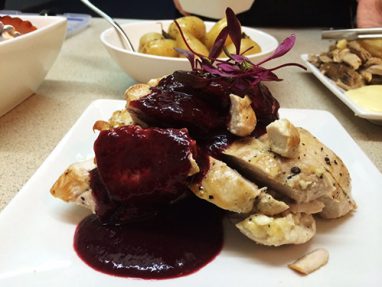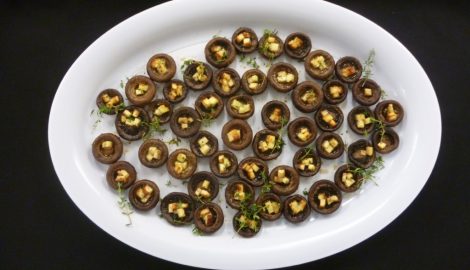 Wedding Catering - Canapés and Bowl food for 60 guests, at the clients home in Christchurch on February 2018

Good morning Nicky and team,

Thank you so much for your wonderful food and catering for our special day.  The food was magnificent and the service impeccable.  It really helped make the day and we had many complimentary comments back from our guests about it.

Best wishes for a very successful future.  Keep up the good work.

Cheers, Andrew

- Andrew Terris
Wedding Catering at Harpers Homestead, Buffet main and dessert sideboard, for 95 guests on 13th January 2018.

Hi Nicky,

I just want to say "A HUGE THANK YOU" - we were so happy to have selected Verve as our Caterers for Mishalla and Daniels big day;

-the food was great and every one was commenting on how good  it was (always a bonus)

- dealing with you leading in was a pleasure

- on the day also a pleasure and I don't know if I thanked you properly for finishing the set up of the grazing  table and orgainsing left overs

- the shot glass mouses were an absolute hit and this was also a real point of positive comments

I would have no hesitation in recommending and using your catering services in the future

Cheers,  Keri Facoory-Allen

- Keri Facoory-Allen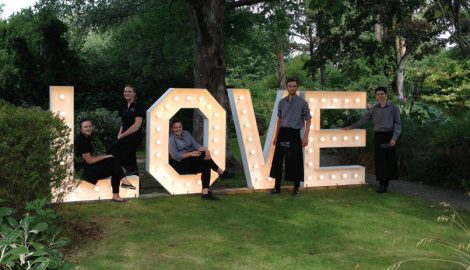 ABOUT US
We cook our large range of food here in our country kitchen fresh each day. We use wonderful local suppliers; local seasonal produce, meats, breads and cheeses whenever possible.
We cater for all special dietary needs and have plenty of gluten free options. We will take the time to work with you as our client, to ensure your menu reflects your needs, budget, tastes and style.
Read more about us here.