Fresh and exquisite
– a real food experience
A real food experience
GREAT NEWS. REAL FOOD IS ON THE MENU!
Using Verve Real Food Catering ensures you'll enjoy delicious real, freshly cooked food, coupled with exemplary service.
Whatever the occasion, we are well known for our flexibility in menu design; we believe in choice and are open to your suggestions. We are happy to incorporate your favourite dishes, ideas, recipes and even your ingredients to create a menu specifically for you and your guests.
We offer a full catering service and can help you with:
Breakfasts, morning and afternoon teas, lunches, dinners, cocktail parties, weddings, birthday celebrations and more.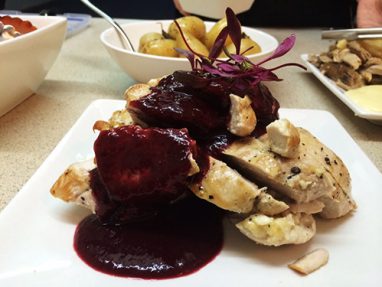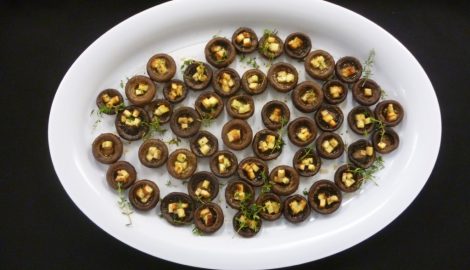 Canapés for a fashion workshop held at Omarino Winepark on 25 May 2016

Good Morning Nicky,

Thank you very much for your beautiful canapés on the night of our function. My clients were raving about how tasty and perfect it was for the night.
I will definitely pass on your details to anyone I know having a function.
Are you able to pop in some business cards for me?

- Wendy Barker
Beauty Progress Thai Massage & Spa
Four course wedding Breakfast & Supper for 128 guests. Catered in a Marquee at the clients home in Akaroa, on 6 February 2016

Dear Nicky,

Thank you so much for the input from you and your team. It was fabulous, and very well received. We were happy with every aspect of the catering. We have had a continuous stream of compliments about the catering since Saturday afternoon and evening. There have also been great comments about your staff. We also really appreciated the very professional approach they took to their tasks and the service of our guests.  Anyway, I wanted to get off this email promptly to you, to tell you we were most appreciative of the quality and service and to compliment you on how good you were to deal with through the planning stage. From my point of view, this fell into place very smoothly.

Many thanks and kindest regards,

- Brigid Simmons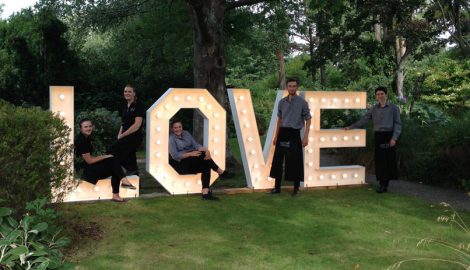 ABOUT US
We cook our large range of food here in our country kitchen fresh each day. We use wonderful local suppliers; local seasonal produce, meats, breads and cheeses whenever possible.
We cater for all special dietary needs and have plenty of gluten free options. We will take the time to work with you as our client, to ensure your menu reflects your needs, budget, tastes and style.
Read more about us here.